Looking for Condos for Sale in Calgary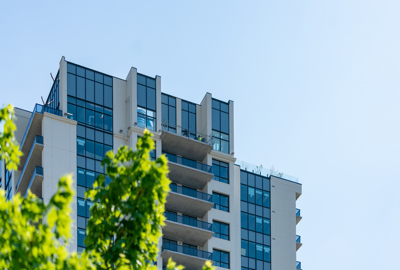 We get people walking in our office and calling us up on the phone looking for new places to live all the time. We know that we can find them a great place that they will love. We know we can get them a fair price for their dream property. We can sift through thousands of listings across hundreds of communities in the city to get them the perfect home. And we can find the perfect condos for sale in Calgary for those wanting something smaller.
But we don't always know the reasons why people look. It could be that they are looking for something out in the country a little bit. Or maybe they need to live closer to downtown. Or maybe they need something moderately priced and sized. Or it could be that it is time to downsize after the kids have left home and a large house is too much work for a couple to manage on their own.
Let's have a look at this underappreciated market for condos in the city.
Why People Look for Condominiums for Sale
Why are you looking for a condo? That's one of the first questions we ask when we hear someone is looking in that market. Maybe they're just looking for new homes to live in Calgary. Let's break down some of the main reasons why people are in the condo market and how we help them towards the best purchase for their money.
Newest Condos Listed in Calgary
October 23, 2018
First-timers to buy a condo in Calgary
Maybe our prospective homeowner is a first-time home buyer, someone who isn't ready yet to purchase a detached single-family home. We can appreciate that younger generations want to get into the housing market, but it can be a challenge for those who don't have the capital. Condos can be an affordable way to move out of your parents' basement, get out from that nasty roommate situation, or stop the renting cycle.
There are some perks to those buying condos as well that first-time buyers appreciate. The condo amenities can be pretty attractive. Sometimes, these include pools, free lawn care and maintenance, or maybe some communal areas that can be rented out. Plus, you get the added benefit of some great community. Condo owners look out for fellow condo owners and usually have great associations that serve each other well.
Condos in the Calgary downtown area
We get active singles looking for condos near the core. Calgary has a booming business industry, and people prefer living close to the action. Of course, there are some apartments, but they can be small or outdated. There are a number of modern condo buildings around the downtown area that serve a better purpose. These condos can be well-appointed, very prestigious places to live. There are even some condos around the Eau Claire area that are more pricey than an average house for how tasteful and luxurious they are.
We get that our business clients prefer to live in a place that is both close to their place of work as well as matches their expected living means.
Downsizing their home
When we get a request to find a condo for sale in Calgary, we'll often find out that we're looking to help someone downsize into a manageable place to live. Large houses can be great…
...if there are people to fill them. But once the kids have left, it's a burden more than a blessing to have a large single-family home. So, we get requests to help people downsize. There are a number of condo blocks that are meant for older generations, some with assisted living conditions that suit the elderly very well. There are heated garages for those cold winter mornings, on hand cafes and restaurants, and security accessible entry points. Isn't it nice to let someone else handle the maintenance for a change?
Investment purposes
Condos make great investment decisions. It's a cheaper way to get a second property while retaining a piece of valuable real estate. Condos also attract good renters, people who have more incentive to remain loyal to their landlords. We'll often see parents buying condos for children, or older people diversifying their portfolios with a second, third, or fourth condo to help their income.
The condo market is thriving very well in Calgary. If you're interested in discussing how a condo could work for you, give us a call on 587-316-5400 or an email at [email protected]. We'd love to help you find your dream condominium.