Understanding the Calgary Real Estate Market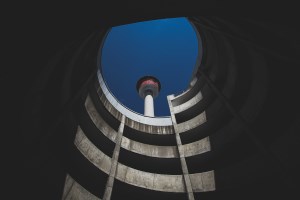 Whether you're buying your first home, selling a rental property, or looking to buy something a little larger for your expanding family, we can help you. Our team at The Chamberlain Group has years of experience to guide you and direct you towards that perfect home and getting the price you want. But what about the current Calgary real estate market? Is it the right time?
Invariably, we always get that question. It's a good question to ask. We have to ask it of ourselves as well. What is the right time? Should we wait? Do we have to be concerned about this news report, that market swing, this new banking regulation? Let us help answer some of those questions for you.
Below is the latest info on the Calgary Market... Dig in and send us your questions about the market and how we can help you!
Determining the Market for Calgary Real Estate
A big part of the background of our job is to have a good sense of what's happening with home prices in Calgary. We have to constantly be evaluating and interpreting the data about how the market is moving. Is it trending up or down? When we advise you about what we see happening in the market, it isn't a guess. Here's a breakdown of some of the factors that help us give you the expert advice you've come to rely on.
Historical Housing Prices
One of our biggest aids to understanding the housing market in Calgary is the historical data we can see. We can breakdown the home sales in all the 180+ communities of Calgary to determine which areas sell well, where the best affordable options are, and how quickly a house will typically remain on the market.
This isn't restricted data. You can see it too. Below are the latest statistics for all of Calgary's neighbourhoods. In the Community Statistics infographic, you can click through the data to pick an area of Calgary and browse through the historical listings. Pick a price point, and you can hover your mouse over the individual community to get specific data on that neighbourhood. You can also switch tabs to get to see actual data on days on the market as well as months of inventory. It's a helpful breakdown that lets you decide the perfect community to buy and sell your home.
You can also click through the listings that are on the market right now. Our Zone Statistics graphic gets into detailed breakdowns by home type and by community. Get up-to-date data on sold and active listings for every available housing option in every community across the city. Again, hover over the graph to see the actual numbers of houses being sold right now.
Real Estate Market Predictions
We watch the news too. We see what's going on in the world. Real estate prices in Calgary can fluctuate to favour a buyer's market or a seller's market quickly. With careful analysis of the market reports and by keeping an eye on the world trends, we can accurately give you a picture of the current market and how it will affect your decision. Let us take the confusion out of buying and selling your home.
Check back on this site to see an up-to-date market report that highlights some of the key figures you need to see. This data, direct from the Calgary Real Estate Board, gives you a bird's eye view of the city and how homes are selling over the course of a 90-day period. That way, you can watch the same figures that we do, knowing that our experience in this market can guide you to the best decision for your family.
Choose the Team with Calgary Real Estate Experience
Here at The Chamberlain Group, our real estate experts will walk you through every step of the way. Our advice and opinions are based on solid facts and evidence of what we see in Calgary's topsy-turvy market. Come to us for first-hand expertise about buying and selling your home.
The real estate market in Calgary can be fickle. But that doesn't mean that it is has to be confusing. Let our team walk you through your decision. If you have any questions about the information or you'd like to start a conversation, give us a call at 587-316-5400 or email us at [email protected].