Townhouses for Sale In Calgary Are the Next Hot Property Purchase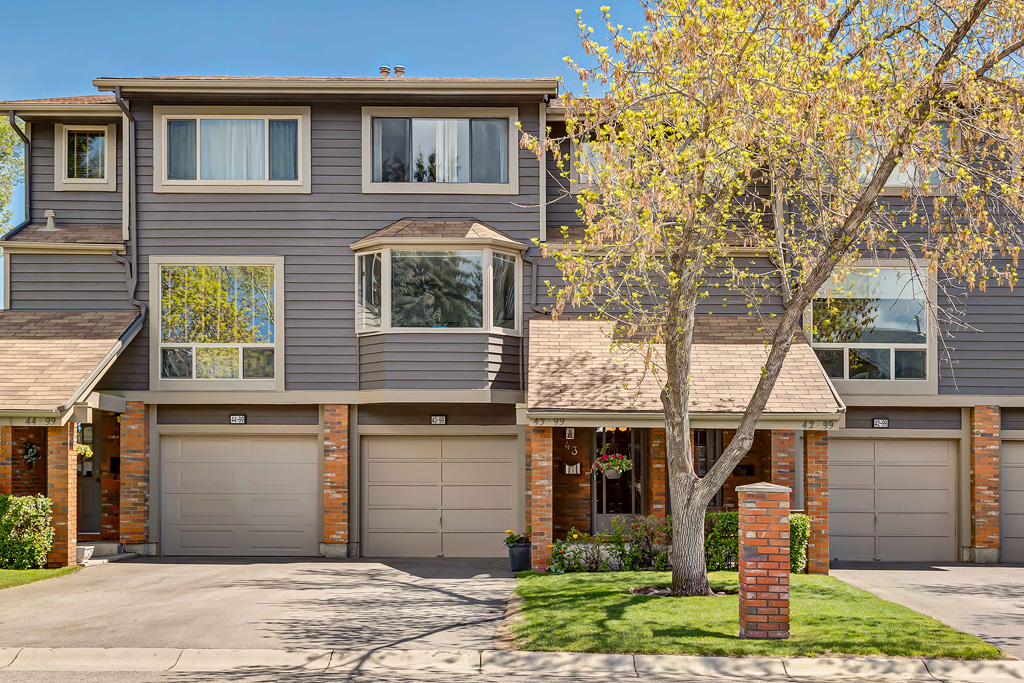 Are all Calgarians buying houses? Not even remotely close. We find that people in this city have a variety of options to choose for their housing. There are standalone homes, but that's just a percentage of what's available. Beyond that, we see people buying apartments, condos and townhomes. Townhouses for sale in Calgary have a distinct appeal for people, buying them up all over the city. In order to help you understand the appeal, let's have a deeper dive into townhouses for sale in Calgary.
Newest Townhouses for Sale in Calgary
November 22, 2019
What does a Townhouse in Calgary look like?
Townhouses for sale in Calgary usually refer to a row house, either attached to one other or in a grouping of several townhomes together. Several townhouses around the city offer the resident to have a small yard for their maintenance and use. Look for a mixture of older and newer townhomes in communities around, especially as developers build them into transitioning neighbourhoods with older properties. These new townhouses can be extremely modern and well-appointed homes with every convenience included in the property. It's a versatile way to introduce new housing options into older communities.
When we get first home buyers looking for a property to get in on the market, we might suggest a townhouse. It's a practical entry for the uninitiated. It's almost like owning a home and often the first on a series of progressions that lead homeowners to eventually work their way up to a detached single-family home.
So where can you buy great townhomes? Let's have a look at some of the popular destinations around the city.
Calgary Townhouses For Sale in the North West (NW)
As far as a range of communities go, the northwest of Calgary does have a quite a few selections. From the older neighbourhoods of Collingwood or Bowness to brand new areas like Royal Oak or Sage Hill. These neighbourhoods give their inhabitants an exceptional community feel with wonderful amenities around the satisfy them. For example, the ever-popular Nose Hill Park does have 11 square kilometers of unspoiled land to enjoy year-round for those who love the outdoors.
Let's look at townhomes in a community like Arbour Lake. They can enjoy a lake community with wonderful access to one of Calgary's top shopping districts in Crowfoot Crossing. They also have Stoney Trail and Crowchild Trail immediately present for quick transportation around the city.
Calgary Townhouses For Sale in the South West (SW)
As a rule, if you want a more established feel, we might suggest looking in the southwest of Calgary. Many of the communities here have been around for 20 years or more, giving them a certain air of maturity and reputation. They also enjoy great shopping and access to some of the best schools in the city. A range of options exist in neighbourhoods like Garrison Woods, Evergreen, or in Mount Royal.
Let's look at, for example, townhomes in Canyon Meadows. The community sits atop the famed Fish Creek Park, a popular destination for many of the residents here. They have their own C-train station, walking tracks, and great shopping nearby at Southcentre Mall. It enjoys a great position along Anderson Rd, and MacLeod Trail for transit options.
Calgary Townhouses For Sale in the South East (SE)
As Calgary expands, it does so in the southeast quite rapidly. This area of the city is one of the hottest new areas for young families. They also have great lake communities like Mahogany, Mackenzie Lake, and Lake Bonavista.
Let's look at a community like Auburn Bay, certainly agreed upon to be one of the most popular new developments in the city. It offers private lake access to residents, including townhome owners. It also has great entry points to 2 of Calgary's busiest roads in Deerfoot Trail and Stoney Trail, putting the downtown core and airport within striking distance. Summer swimming and winter ice-fishing, skating, and hockey are ready for the townhouse owner living here.
New Townhomes in Calgary
Looking around the city, we see new townhouses for sale in Calgary all over. Even older communities are in transition with new townhouse developments replacing older homes in prime locations near the downtown core. We see townhouses to be one of the most accessible, exciting parts of the housing industry in Calgary.
If you're interested in starting a conversation about your next townhome purchase, contact us on 587-316-5400 or by mail at [email protected]. We're ready to make your next dream of owning a home a reality.