Calgary Housing Options and How to Choose the Right Home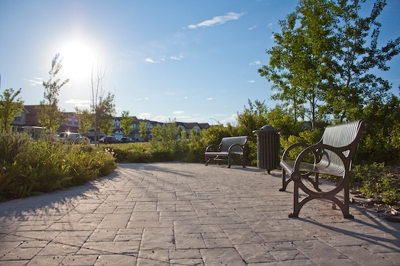 Sometimes, after spending so many years working in the real estate market, even we can forget that not everybody understands the lingo we use on a daily basis to talk about Calgary housing. We throw around words like "half-bath", "contingency", "pre-qualified" "attached duplex", "single-family". And don't even get us started on all the abbreviations we use. It's almost as bad as the military in here some days. "Can you check the MLS to see if the HOA has any CCRs on there?"
These mean something to us, but maybe nothing to you. Housing here has so much diversity in there that we use these terms to denote what we're talking about. But maybe it's time we break down what we talk about when we talk about real estate.
Understanding Calgary Homes
When you say that you want a home, we have to first understand that everybody thinks of that term "home" differently. To some, it might mean a large house with several bedrooms and a yard out the back. To others, a home is simply a place to sleep at night close to where you work. To still others, it can mean any variety of housing choices. So, when you say that you're looking to buy a home, we need to know if you'd prefer we look at Calgary apartment listings, some acreages outside of town, or a small bungalow for sale in Calgary.
Let's break down some of the choices that you have and why you might need them.
Condo Housing in Calgary
One of the most popular types of housing, and located in just about every community in Calgary, is the condo. It's an ever-popular choice for homeowners. Maybe its a young couple wanting to enter the real estate market for the first time. Maybe it's an older single wanting to downgrade their home into something more manageable. Condos suit the business clients we have who work downtown as well as the small family wanting to buy into a great community with lake access.
You'd be surprised at the styles of condos now available. They come with modern amenities and conveniences that no house can offer. They can be spacious, very well fitting, and suitable for those who are looking for attached real estate in Calgary.
Houses For Sale
Again, the word "house" can be misleading. There are fantastically large homes in places like Upper Mount Royal or Bel-Aire. There are also smaller houses with lots of character in older communities in inner Calgary. You can get a sprawling estate with land in some surrounding communities like Bearspaw or Priddis Greens. You can also find affordable moderately sized houses in new communities. Tell us what your needs are, and we can narrow your search. We can find the perfect size home, close to great schools, near to excellent transportation, or find a community with great access for outdoor activities.
Apartments in Calgary
You can usually find good low-rise apartments throughout Calgary communities. But several larger apartment blocks have been popping up around the city. Of course, downtown has the largest collection of apartments, suitable for inner city living. But other communities like Haysboro, Banff Trail, or Mission have excellent apartment choices. It's not just for living downtown any more. You can find spacious apartments, develop good community with your building neighbours, and have zero maintenance on your property. No wonder it's quickly becoming one of the most popular choices for Calgary housing.
Acreages in Calgary
If you want to find some space in Calgary, there are some excellent communities surrounding the city that offer large Calgary housing options with great pieces of land. Throw out your preconceived notions of being removed from the action, because many of these communities are popular with commuters who still work in the downtown core. Communities like Priddis Greens, Bearspaw, and De Winton have well-appointed houses with your own plot of land. Live the best of both worlds with good access to the city with your own private space.
We here at The Chamberlain Group have a good handle on the real estate market with decades of experience between us. If you'd like to talk more about your best choices, give us a call on 587-316-5400. You can also start an email chat at [email protected].ca. We'd love to hear from you soon.