When are new MLS Calgary listings updated?
Listings on MLS Calgary can be hard to go through, finding the an up to date list can be challenging, so here's what you need to know. Looking for a new house is an exciting time we are here to make it stress free. There is a certain amount of fun walking through other homes, looking at the possibilities online mls search, imagining yourself in new digs. And we've all done it. We've all walked through listed homes and open houses that we knew we weren't going to buy, but it's fun seeing how other people live.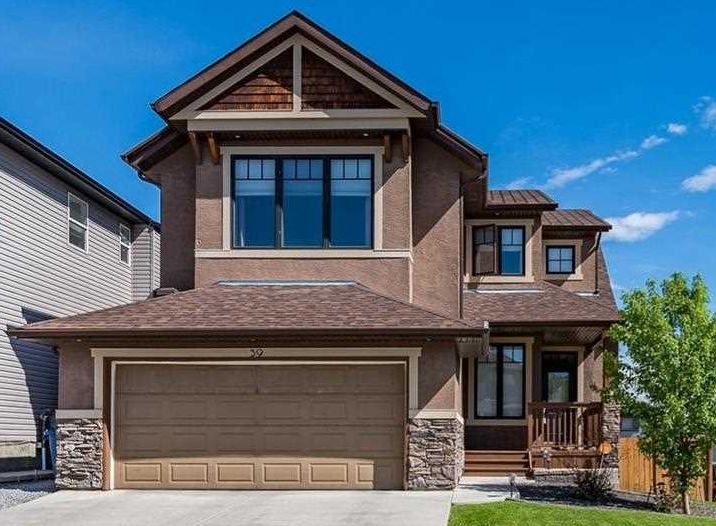 There's one thing you come across when you're looking at homes, scouring the listings on MLS Calgary feature sheets. This is the one sheet that provides all the data you could possibly want or need. Search Chamberlain Real Estate Listings below.

But when are the new listings updated? What do you need to know? What are the basic points you need to watch for and how to understand them? That's what we want to show you. Calgary Real Estate MLS Listings are updated as soon as the Calgary Real Estate Board, governed by the Canadian Real Estate Association, submits the approved listing to Realtor.ca. Understanding MLS listings and market stats can be complicated. We deal with these feature sheets every day, so even we can forget that you're not used to seeing them. Let's run through the points you should be aware of.
How to find New MLS Calgary Listings.

Sometimes, we like to think of these Calgary MLS™ real estate sheets like playing cards, traded around to make a set that somebody will want.
"I'll trade you a single-storey house for that amenities-included condo you have"
These sheets are every bit of information that you need for deciding your next home, and it's time you understood what you're looking at and the housing market. Hopefully, you can see at a glance if the next property you walk through has what you need by reading these sheets correctly. Let this be your MLS™ Calgary guide for your home.
Unless you have millions from a lottery win, you probably look at this price point first. It's a straight-forward part of the sheet, and it will be what you gravitate towards when you first look at a property. Be warned. There is more to the purchase price than meets the eye. Keep your senses attuned to the added extras. The price is not always the price. You'll have taxes, inclusions, (maybe exclusions) association fees, and other figures that might not be immediately obvious.
How to search MLS Calgary Listings Map for Homes
Use the Map Search function and Save Searches throughout the Calgary Real Estate market. Search Listing in Calgary Alberta Neighbours or North West, North East, South West and South East quadrants. Calgary Home and Condo buyers should also consider days on the market.
How to find MLS Calgary Listings NW
One of the true benefits of living in the NW of Calgary are the amenities. Several parks are found throughout the area, providing great outdoor recreational options. Nose Hill Park is one example, a public 11-square kilometre park set right in the heart of this area. It's one of the largest urban parks in North America and provides trails for biking, walking, and cross-country skiing. Most of the houses for sale in the Calgary north west have great access to this central park. Other popular spots include Edworthy Park and Shouldice Athletic Park. Families love that some of the best parks in the city are here in the northwest. Complete with playgrounds, firepits, and lots of green spaces, it's a leading source of entertainment year-round.
Where to search for NE Calgary MLS Listings
We wouldn't be doing our job if we didn't also mention that Northeast Calgary has many of the same opportunities and amenities as the northwest. When you look at them on paper, they're pretty much the same. It will come down to preference, and we can help you find the perfect home in Calgary's northeast if you need as well.
When do SW Calgary MLS Listings get updated?
There's more to the south west of Calgary than just a location on a compass. This is rich with opportunity, loaded with character and suitable for anyone. Those who grow up here tend to remain here. It's one of those traits that identify you as a Calgarian, if you're fiercely proud of where you live. And for the residents of the southwest, this is where they are most proud to live. Maybe it is time you considered buying houses for sale in Calgary's south west. The SW is an enviable location.
We know that Calgary's southwest already has every type of housing option available. You can find single-family detached houses, attached townhomes, modern condominiums, high-rise apartments, and duplexes throughout the region. Certain communities offer more of one type, more ideally suited for certain housing options.
What is the average price of Calgary SE MLS Listings
The average pricings is based on location, size and features. Calgary's SE location has a very broad appeal to most home buyers. Southeast Calgary is a growing, dynamic portion of the city that looks radically different to its neighbours. We have experience working and living in this area, so let us be your guide to see if this quadrant suits your needs. Let's see what distinguishes it from all the other sectors of Calgary.
By size alone, this is one of the largest sections of Calgary. Stretching from the Calgary Zoo all the way to the edges of the newest community of Legacy, this area contains a lot of Calgary's finest land opportunities. There are so many growth zones in the south east that we call it Calgary's fastest growing sector. Real estate for sale in Calgary is often centred around many of the areas that are expanding outward. Every type of house, duplex, apartment, condo, and townhome is available here. Although there are many industrial parks and zones within the area, there are also plenty of residential hot spots, homes that rival any other in the city. So what is it that continues to attract home buyers from all over? Let's have a look.
What Features should we be searching MLS Listings in Calgary?
Size of the Calgary Home
Your sheet will have the dimensions of the house. You'll have basic measurements as well to base your decision. You can see the square footage of the home, but pay attention if that includes patio, garage, basement, or any other area around the home. This is just a guide, and if your decision requires that you know absolute numbers, find the source of that data, like a registered strata plan or official property guide from the builder.
City of Calgary Property Taxes
Want to know how much this house will really cost? Let's say you've found an MLS™ listing for NW Calgary home. The price is right. The layout is perfect. The community is awesome. Pay attention to the property taxes which will drive up the cost. Some neighbourhoods and home styles are more costly than others. The Calgary MLS™ listing feature sheet will point out what the city will expect to see you pay each month. Not fun seeing that number, is it?
Property Restrictions
Have some grand plans for your next home? Expansion plans? Renovation plans? Then you need this next statistic. The MLS™ listing will tell you what, if any, restrictions are on the property. Maybe children aren't allowed in the condo complex. Maybe pets aren't welcome in that property. These are the concise by-laws that will apply to you should you agree to buy the home. Know these restrictions beforehand to save you some heartache later on.
Further Home Details
The feature sheet should list some of the details about the home such as when it was built, maybe some amenities surrounding it, and if there are any maintenance fees with the house. If you're looking at a home that's at least 10 years old, be warned that you will likely have to think about hot water heater replacements, furnace repairs, and other costs. Good feature sheets list the schools nearby as well should you be interested in that.
City of Calgary Info

Mayor: Naheed Nenshi
Area 2016: 825.56 km2 (318.75 sq mi)
Urban: 586.08 km2 (226.29 sq mi)
Metro: 5,110.21 km2 (1,973.06 sq mi)
Elevation: 1,045 m (3,428 ft)
Population 2018: 1,267,344
Urban density: 2,111.8/km2 (5,470/sq mi)
We here at The Chamberlain Group know how to read these MLS Calgary Listings, so we can guide you in what you need to know. We are real estate Professionals and know the city very well. Take a few minutes to familiarise yourself with them and you'll be ready for your next walkthrough. If you'd like to start a conversation with us about how we can help, call us at 587-316-5400 or email us at [email protected].