MLS
™ Listings in Calgary can be hard to go through, so here's what you need to know.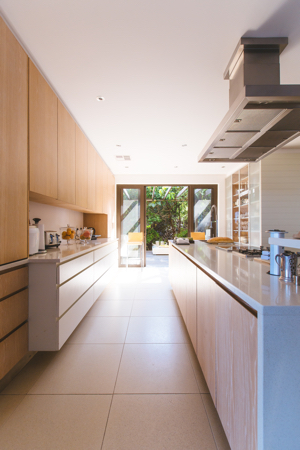 Looking for a new house is an exciting time. There is a certain amount of fun walking through other homes, looking at the possibilities online, imagining yourself in new digs. And we've all done it. We've all walked through open houses that we knew we weren't going to buy, but it's fun seeing how other people live. There's one thing you come across when you're looking at homes, scouring the listings in Calgary; MLS™ feature sheets. This is the one sheet that provides all the data you could possibly want or need.
But how do you read them? What do you need to know? What are the basic points you need to watch for and how to understand them? That's what we want to show you. We deal with these feature sheets every day, so even we can forget that you're not used to seeing them. Let's run through the points you should be aware of.
Reading Calgary Listings for Homes
Sometimes, we like to think of these Calgary MLS™ real estate sheets like playing cards, traded around to make a set that somebody will want.
"I'll trade you a single-storey house for that amenities-included condo you have"
These sheets are every bit of information that you need for deciding your next home, and it's time you understood what you're looking at. Hopefully, you can see at a glance if the next property you walk through has what you need by reading these sheets correctly. Let this be your MLS™ Calgary guide for your home.
Purchase Price on the Property
Unless you have millions from a lottery win, you probably look at this price point first. It's a straight-forward part of the sheet, and it will be what you gravitate towards when you first look at a property. Be warned. There is more to the purchase price than meets the eye. Keep your senses attuned to the added extras. The price is not always the price. You'll have taxes, inclusions, (maybe exclusions) association fees, and other figures that might not be immediately obvious.
Size of the Calgary Home
Your sheet will have the dimensions of the house. You'll have basic measurements as well to base your decision. You can see the square footage of the home, but pay attention if that includes patio, garage, basement, or any other area around the home. This is just a guide, and if your decision requires that you know absolute numbers, find the source of that data, like a registered strata plan or official property guide from the builder.
City of Calgary Property Taxes
Want to know how much this house will really cost? Let's say you've found an MLS™ listing for NW Calgary home. The price is right. The layout is perfect. The community is awesome. Pay attention to the property taxes which will drive up the cost. Some neighbourhoods and home styles are more costly than others. The Calgary MLS™ listing feature sheet will point out what the city will expect to see you pay each month. Not fun seeing that number, is it?
Property Restrictions
Have some grand plans for your next home? Expansion plans? Renovation plans? Then you need this next statistic. The MLS™ listing will tell you what, if any, restrictions are on the property. Maybe children aren't allowed in the condo complex. Maybe pets aren't welcome in that property. These are the concise by-laws that will apply to you should you agree to buy the home. Know these restrictions beforehand to save you some heartache later on.
Further Home Details
The feature sheet should list some of the details about the home such as when it was built, maybe some amenities surrounding it, and if there are any maintenance fees with the house. If you're looking at a home that's at least 10 years old, be warned that you will likely have to think about hot water heater replacements, furnace repairs, and other costs. Good feature sheets list the schools nearby as well should you be interested in that.
We here at The Chamberlain Group know how to read these MLS™ sheets, so we can guide you in what you need to know. Take a few minutes to familiarise yourself with them and you'll be ready for your next walkthrough. If you'd like to start a conversation with us about how we can help, call us at 587-316-5400 or email us at [email protected].