Buying Houses for Sale in Calgary's South West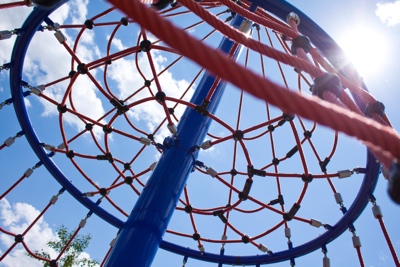 There's more to the south west of Calgary than just a location on a compass. This is rich with opportunity, loaded with character and suitable for anyone. Those who grow up here tend to remain here. It's one of those traits that identify you as a Calgarian, if you're fiercely proud of where you live. And for the residents of the southwest, this is where they are most proud to live. Maybe it is time you considered buying houses for sale in Calgary's south west. The SW is an enviable location.
We, the experts at The Chamberlain Group, know all about it. Why? Because we live here too. We know what it's like living here, and we're willing to use that experience to your advantage.
Advantages of Homes in Calgary's Southwest District
The square footage of the southwest of Calgary is huge, so naturally, it's hard to quantify everything about this sector. There are old, established communities like Cliff Bungalow, one of the original communities that housed the Canadian Pacific Railway headquarters. It also contains new communities like Silverado and Belmont, two of the most recent additions to Calgary's ever-growing list of neighbourhoods.
Within the boundaries, you have significant locations like the Glenmore Reservoir, Signal Hill, and Fish Creek Park. But what is it, specifically, that draw people to search for houses for sale in Calgary south west. SW homes seem to draw families, and singles, and retirees, and every type of buyer within that range. Let's examine what makes this such an enviable place to live.
Communities of the Southwest of Calgary
We know that Calgary's southwest already has every type of housing option available. You can find single-family detached houses, attached townhomes, modern condominiums, high-rise apartments, and duplexes throughout the region. Certain communities offer more of one type, more ideally suited for certain housing options.
Consider a community like Evergreen, one of the largest communities in the southwest. It caters to an older home buyer, with several large homes within the neighbourhood. A community like Springbank Hill has even larger homes set on acreages well spaced from their neighbours. But if you prefer to find smaller accommodation that's located close to the city centre, a community like Bankview offers affordable housing along some of Calgary's finest destinations. Of all the real estate for sale in Calgary, this area has the best choices.
Some communities like Mayfair or Bel-Aire have very prestigious reputations with several houses in the 7-figure range. Other communities like Bridlewood welcome first-home buyers and have large immigrant populations because of their affordability.
Amenities of Calgary's Southwest
People living here love what the area can offer them. This includes major shopping centres like Chinook Centre, the largest mall in the city. It has dozens of stores and choices for dining and entertainment as well. Other major centres include Shawnessy, 17th Ave, and Westhills.
For outdoor recreation, residents here value Fish Creek Park, a provincial park that stretches for many kilometres, cutting through an entire section of the city. People come here from all over to enjoy biking, walks, and wildlife spotting. Cougars, bears, coyotes, deer, and beavers are often seen within the city limits here. Glenmore Reservoir has boating opportunities and a trail encircling the perimeter that many love. Other smaller parks included Canada Olympic Park and Edworthy Park.
Transportation is simple here. The C-Train travels the length of the southwest and hits every major destination. The train line currently runs nearly to the edge of the city to Somerset. Every community is within just a few kilometres of a station. Most residents that drive choose to travel on MacLeod Trail, a road that takes commuters all the way into the downtown core.
Upcoming Open Houses in SW Calgary
December 12, 2018
Southwest Calgary Schools
Several of Calgary's best schools are found in this area. One of the best features of the southwest is the thriving school districts, popular among students and parents. Schools like Western Canada High School, Master's Academy, and Ernest Manning High School are the leaders of the province, often ranked in the top 20 schools by the Fraser Institute. Other schools here also receive excellent praise such as Elboya School, Webber Academy, and Glenmore Christian Academy. Whether public, private, or Catholic schools, this region has it all, and many of them are highly sought-after for their opportunities.
Does this sound like you? Are we describing your perfect area? IT makes sense to buy houses for sale in Calgary south west. If you agree and you'd like to talk about what's next for you, start a conversation with the expert team at The Chamberlain Group on 587-316-5400. We're also in the digital age by email on [email protected]. Let us help you find your perfect house in Calgary.