Buying Houses for Sale in Calgary's South East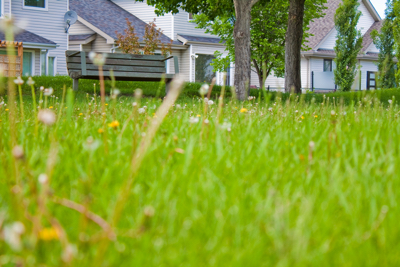 What defines you as a Calgarian? How do you know that you've finally arrived and become one of us? Is it that you regularly dress up as a cowboy and eat free pancake breakfasts once a year? Is that you get sick at the thought of Edmonton calling themselves the City of Champions? We, here at The Chamberlain Group, are Calgarians, through and through. And we think that what truly makes you a Calgarian at heart is if you love where you live. If you are interested in buying houses for sale in Calgary's south east, we know that you have discerning tastes about where you live. And you should. You have a reputation to uphold.
If you're looking for the best homes in this area, we've got you covered. Southeast Calgary is a growing, dynamic portion of the city that looks radically different to its neighbours. We have experience working and living in this area, so let us be your guide to see if this quadrant suits your needs. Let's see what distinguishes it from all the other sectors of Calgary.
Advantages of Homes for Sale in Calgary's Southeast
By size alone, this is one of the largest sections of Calgary. Stretching from the Calgary Zoo all the way to the edges of the newest community of Legacy, this area contains a lot of Calgary's finest land opportunities. There are so many growth zones in the south east that we call it Calgary's fastest growing sector. Real estate for sale in Calgary is often centred around many of the areas that are expanding outward. Every type of house, duplex, apartment, condo, and townhome is available here. Although there are many industrial parks and zones within the area, there are also plenty of residential hot spots, homes that rival any other in the city. So what is it that continues to attract home buyers from all over? Let's have a look.
Communities in Calgary South East
If you're asking the question, "Where should I live in Calgary's south east?" we would then ask, "Where do you want to live?". Communities like Forest Lawn and Mackenzie Lake are vastly different places, each with their own identity. But they can be found here. If you want to live somewhere close to the city, you can choose a location like Ramsay or Dover. If you'd prefer somewhere more suburban, communities like Deer Ridge, Riverbend, and Lake Bonavista are some of the established neighbourhoods in the area.
Many of the newer communities include lakes and parks, private and exclusive to those living there. Auburn Bay, Mahogany, and MacKenzie Lake are hot spots for families who love what their local community offers kids of all ages, year-round fun on the lake and surrounding areas.
Amenities of Southeast Calgary
Commuters seem to prefer living in Calgary's south east, houses for sale often going to a home buyer who works in the city. That's because that transportation is simple along Deerfoot Trail, the major route to reach nearly every section of the city. Stoney Trail also passes through this section, a ring road that's due to be complete in the near future, connecting every suburb in southeast Calgary with every other neighbourhood.
Major shopping destinations include the 130th Ave shopping district along Deerfoot Trail, Southcentre Mall, and Deerfoot Meadows. If you want to experience the outdoors, Fish Creek Park is a major source of fun in every season. The park follows Fish Creek until it joins up with the Bow River. This provincial park is home to many wildlife varieties and many more that regularly come through the park like bears, cougars, and wolves. Other recreation destinations include the trails along the Bow River and the Inglewood Wildlands.
Upcoming Open Houses in SE Calgary
December 12, 2018
Southeast Calgary Schools
Certain home buyers here look first to see what schools are in the area. They won't be disappointed when searching through the options in this quadrant. Lord Beaverbrook High School is one of the most expansive high schools, welcoming students from all over the area. There are several elementary and junior high schools found throughout. The newer communities all have great schools that cater to that neighbourhood specifically.
If this sounds like where you need to be, we can help. Our experts have years of experience in south east Calgary. We know how to find your perfect home. Start a conversation today by calling 587-316-5400. We love to answer emails as well, so send us one at [email protected].