Guaranteed SOLD or We Will Buy it.
The Guaranteed Sale Program was created for two reasons: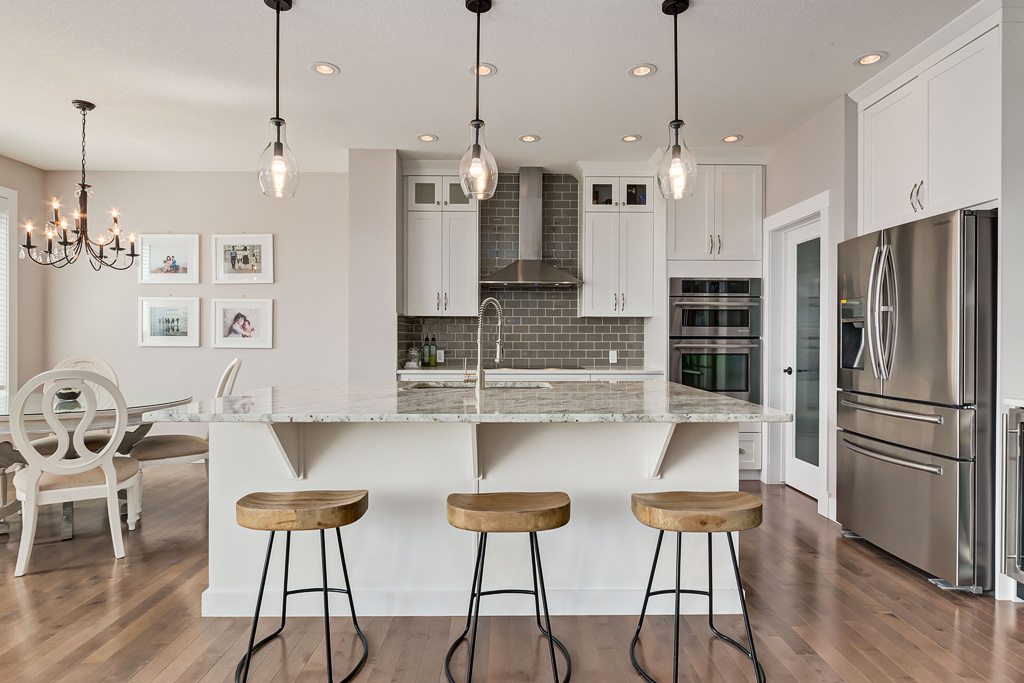 Gives you the peace of mind that when you see a home that you love, you can immediately place an offer on it knowing that you will not have to own two homes.
For those sellers that need peace of mind in knowing that they will be able to sell their home fast, guaranteed.
How does a Guaranteed SOLD agreement work?
The Chamberlain Real Estate Group will guarantee that your home sells when you need it to!
Our program has been developed to ensure your peace of mind, letting you know that your property will definitely sell—if it doesn't, we'll buy it! (Some terms, restrictions & conditions do apply)
The sellers that choose to go with our Guaranteed Sold Program is because it relieves the pressure and stress involved in selling a home. People need to sell for countless reasons, from relocations, life changes to mortgage approvals, and this program ensures that need is always met.
Steps to obtain your Guaranteed Sale Price:
Complete the form below to apply for the Guaranteed Sale Program
One of our listing specialists will meet with you
We will evaluate your home, explain the market and our marketing process
In conjunction with Chamberlain Real Estate Group's broker, the listing specialist will determine the Guaranteed price
All parties will agree on the Guaranteed price and ensure all restrictions and conditions are met
We then get to work marketing your property
You will have 30 days to sell for above that Guaranteed price before we purchase the home directly from you
Most of our listed homes sell above the guaranteed price within the 30 days, automatically voiding the guarantee – but it is a smart backup plan, just in case.
Discover the difference…
The Chamberlain Real Estate Group is an award-winning team that knows how to deliver. The innovative group has an incredible passion for helping families and revolutionizing the real estate experience that makes it easy to exceed your expectations and provide extraordinary results.
This Guaranteed SOLD program is just one of the many ways that Jared Chamberlain and The Chamberlain Real Estate Group is breaking the conventional way real estate is sold in Calgary. The Chamberlain Real Estate Group is directly connected to over 10,000 interested buyers, due to the team's extensive marketing platforms.
Jared Chamberlain is the passionate leader and broker behind this incredible team-based brokerage and has been awarded top 1% of all agents in Canada, through various previous awards, for the number of families he and his team have helped the transition for numerous years in a row.
We went through an extremely stressful situation during the time of selling our home and the Chamberlain Group exceeded our expectations at getting the job done. We will never forget how amazing they all were during that time! We are forever grateful to the whole team.
Christina
With our growing family, we wanted to find the perfect next home. Not knowing if we should sell first or buy first, we called the Chamberlain Group and they walked us through the whole process and we are now enjoying our new home!
Jeff & Amy
Our Marketing Plan…
To get your home sold, you need a strategy. Just simply listing your home and hoping it sells is not the right way to do this. Hope is one of the most powerful feelings in the world, however, it makes an awful real estate selling strategy.
We tailor our marketing plans to each home through a proven, repeatable process that is backed by market research to get you the most amount of money for your home in the shortest amount of time. Setting expectations is the name of the game. If we are able to set the buyers expectations from what they see online, they are able to confirm the expectation they have initially when they see your home in person, this ultimately will create a buyer that is emotionally bought into the process and will love your home.
Our advanced marketing plan is intensive and will get you the results you are wanting. You get a lot when you work with us including but not just limited to:
Advanced and In-depth Market Research and Analysis
Staging & Strategic Planning
Calgary MLS Board Exposure
Full-Time On-Site Support Staff
Dedicated Graphic Designer & Print Shop
Personalized Floor Plans
Professional Photographers and Virtual Tours
Daily Online Prospecting
Online Geographic and Demographic Targeted Listing Ad's
Get in touch with The Chamberlain Group to learn more and get your home SOLD. Call us today 587-316-5401