Calgary Real Estate Listings that Stand Out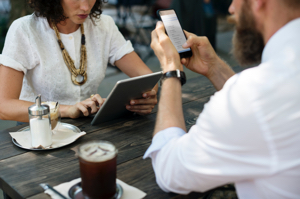 While we dream of those bygone times in 2007 or 2013 when almost 100% of the homes listed on the market sold, that isn't the reality now. In fact, the news reports and press attention given these days to Calgary real estate listings is that it's failing. But just because the media loves to talk about the negatives shouldn't dissuade you from creating a killer listing that attracts the right buyers at the right price.
Here at The Chamberlain Group, we have decades of combined experience in creating new home listings that sell. We know what it takes to make your house look attractive and appealing, almost impossible to resist. This is no sure-fire formula to success, but we have found that there are steps you can take to give your listing the best chance it has, even on a slower market.
Attractive New Home Listing Qualities
When it comes down to it, we often say that you have two variables at your disposal, two tools in your kit to attract buyers. Your main tools are the Product and the Price. By playing around with those variables, you can create an irresistible draw to your house. Among the thousands of other new houses in the Calgary market, we can advise how to make your home stand out.
We aren't saying anything is foolproof. We've been in this game long enough to see how fickle and unpredictable the real estate market can be. What we're providing here are just some of the tools of the trade we've used in the past to great success. Not guaranteed success, but we know these qualities have a greater impact than if you choose to do nothing.
That being said, let's have a look at what you can do.
Hire the Professionals for New Homes in Calgary
This one is pretty obvious, but we thought it should rank first in our discussion. Not only will you gain the experience of a dedicated professional to sell your home, you'll also benefit from their Rolodex of contacts; eager buyers, investors, and motivated and interested parties in your property. Did you know that you stand to make more money with a certified agent familiar with Calgary real estate listings than if you went on your own?
Staging the Home
If you want to have your listing stand out, first impressions matter. That first impression is the way your home is presented. For pictures online, get a professional photographer to grab snaps of the place. Use a staging service that specializes in new houses in Calgary to make your house look as inviting and appealing as possible. Instead of bare rooms, inspire buyers to make offers by making it look as beautiful as possible.
Transparent House Listings in Calgary
An honest seller is a trusted seller. You don't want to potential buyers and prospects to discover the secrets of your property on their own. Not only will they feel cheated but they will also consider your price over-inflated. Keep your descriptions honest and upfront, both in person and on the Calgary MLS listings. Be open about the negative elements, but play up the positive beats of the home. That honesty about your house will inspire trust and confidence, the first key to great buyer/seller relations.
Highlight Your Best Features
You probably have a "good side" when you take photos, right? Your house is no different. There are features of your house that need to be upfront and in the face of every eye that looks at your property. Have a large living room with a fireplace? Feature it in your photos. Have excellent parks nearby? Make mention of that early on. Keep your property's best features prominent in the face of potential buyers.
Hit the Emotional Words
Certain words evoke better reactions than others. We like the words that inspire emotional responses, words like "stunning", "inviting", "luxurious", "cozy". These words bring feelings into the equation, and that's very important. No buyer makes an entirely logical purchase of a property. They buy a house because of how they "feel" about it. Your words make all the difference in affecting that "feeling".

In a market like the one we see now, everything helps. If you can make minute adjustments to the Product, you won't have to adjust the Price to appeal to buyers. And that translates into more money in your pocket and a quicker sale of your new home. Talk to us today about how we can make this a reality for your house. To start a discussion, call us on 587-316-5400 or get us by email at [email protected].