Choosing The Best Calgary Real Estate Agent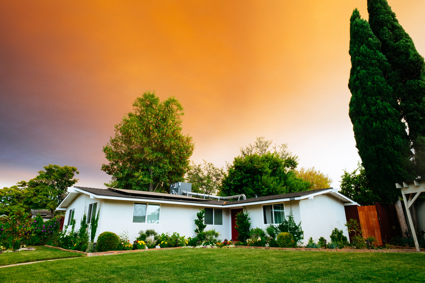 Do you like apples? No, this isn't the set up to a joke, and yes, we're still talking about real estate. Hear this one out. Of course, you like apples. Everybody does. The only problem is that there's no such thing as the best apple. Definitively, without question, no arguments, there is no singular best apple. There is just the best apple for you. That's why we bring up fruit when we talk about houses. There are plenty of good agents around, but we don't claim to be the best Calgary real estate agent. We're just the best agent for you.
How to Select the Best Realtor® for Your Calgary Home
Whether you want to buy or sell your house, it's best to have a game plan about who is going to help you out. The real estate market can be tricky, and it's always in your best interest to find an agent that can walk with you and get you the best deal. It doesn't matter if this is your first time or your 20th property, it's always better with an agent by your side.
Here's what you should demand from your real estate agent.
Real Estate Expertise
Great agents aren't bursting up from the ground, fully formed and ready to work with you. The best agents have years of experience under their belts. By the time you speak with them, they should have several deals under their belt and be very familiar with the market.
You want a real estate agent in Calgary that knows Calgary. You want someone who has lived here, understands the culture, knows all about the communities and what they offer. They know the best communities around Fish Creek Park to the airport. Even the best agents in the world aren't much good to you outside of their area of expertise. Stick with someone who has been in the Calgary real estate market for many years and knows how the topsy-turvy market here works.
Personable Agents
As much as experience matters, and we don't want the last point to be invalid, someone that you trust is worth much more than their track record. This could be the biggest decision of your life, and you have to actually like the person that you're working with to help you make that decision. Familiarity and years on the job mean nothing if you're not comfortable working with someone. We here at The Chamberlain Group always say that it's better to choose the person and not the experience.
Focus on the Client
When you meet with a potential agent, try to figure out what their motivations are. Obviously, they are in business to help you buy or sell their home, but what is their TRUE focus? If you feel like you're just another notch on their belt or a cog in their machine, maybe their focus is on the dotted line, and not where it should be.
Look for an agent that has your interests at heart. Look for someone that understands your needs. Find an agent that has you at the centre of their motivation, not your money. The best agents focus on families first, because the rest just falls into place after that. You'll just know it when you meet them. They actually care about you.
Support Team Behind Them
Oh, sure, you might know your Uncle Joe who can help sell your home. You might feel like you're doing the right thing by choosing that one-man show and giving him your business. The problem is that Uncle Joe has no support staff. There is nobody besides him to get the job done, so if he's busy, he's not focussed on you.
Get the right real estate agent in Calgary with a team that offers the full support you need every step of the way. They answer your calls. They meet you for showings. They get all the work done behind the scenes to make your deal happen. That's what true support looks like.
Testimonials Of Clients
Why do we check the reviews on movies? Why do we listen to recommendations for a restaurant from friends? We care what other people think. A good agent will have other people backing them up. They have satisfied clients that would be happy to sing their praises. The best agents willingly will give you the numbers of people they've worked with in the past.
If you would like to start a conversation with us, give us a call on 587-316-5400. Email us at [email protected].