Calgary Homes Show Signs of Recovery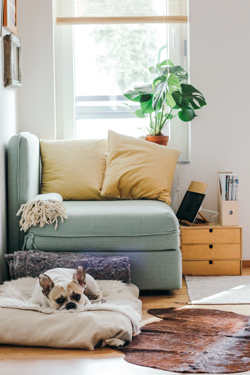 Living in Calgary has its booms and busts. Real estate got a bit crazy in the early 2000s when Calgary homes had their prices shoot through the roof. It seemed like the good times would never end. Everyone was loving the oil and gas industry and the interest that it was providing to the Calgary real estate market.
But then the massive bubble deflated when the oil and gas industry hit some trouble. There were massive layoffs in every sector related to anything remotely gas and oil. Entire floors of downtown Calgary buildings were left vacant and thousands of people lost jobs at one time. And what happened to the Calgary real estate market? It followed suit and collapsed as well. Home prices plummeted and people were not happy.
Just Listed Homes in Calgary
June 19, 2019
Living here for more than a few decades, you see these ebbs and flows regularly in the city. If there's one thing that's constant here, and it's that nothing is constant. Let's look at our current scenario and make some calls on what comes next.
Calgary's Home Market
If there's one thing that the 2013 flood taught us, it's that Calgary stands strong. When push comes to shove, even the worst of the worst can happen and Calgarians will endure. The city's strong spirit of rebuilding and regrowth was most displayed at this time, when some people lost everything. Calgary has a resolve to build back to where it once stood and to overcome the difficulties in its way.
That same resolve is evident in how Calgary comes back from recession. This isn't the first time that Calgary homes have experienced a less-than-optimal real estate market, and we can look to past recoveries to see what the trigger points are and what will restore the housing market from its former lows
Faith in Calgary Markets
For one, Calgarians respond to what outside markers are saying about the city. If global companies are pulling out of the city, the housing markets follows suit. But when there are signs that Calgary is inspiring faith in investors, then Calgary housing will recover. With the recent announcement of Calgary as the most liveable city in North America, this is a good sign from outside sources. Faith in the city is strong. This is helped by our strong school system, our commitment to infrastructure development, and our excellent public services. Basically, if Calgary can continue doing what it's doing, faith will be restored in the housing market.
Strong Home Recovery Signs
When news reports come out saying that things are looking up, we take that information and run with it. That kind of positive report, that recovery is accelerating, that prices are rising, and that jobs are recovering are all signposts on the path to recovery. Calgarians can read those signposts, and they get excited that the city is heading in the right direction. Homes here will soon follow suit as prices show more strength and confidence. With each positive report, each financial statement, each quarterly update, Calgary continues to get signs that it's doing well. This advances the recovery faster with every strong sign of growth.
Growth in Calgary Real Estate
And speaking of growth, Calgary communities have not stopped expanding. Recently, the council approved 14 new communities for development. Several other outlying areas are zoned for annexation in the city. 10,000 new homes are needed every year as the city grows by close to 2% every year. This growth is another sign that real estate prices are expected to rise. Calgary is growing at a current rate of around 55 people every single day. That's a staggering amount of new faces, new homes, new jobs, and new demand on the housing market. It's not just the new homes that see a welcome increase, it's also the existing housing that sees increased prices as compared to last year. The more people that move to Calgary, the more your own house is worth.
This is good news. A growing city is a healthy city. There have been years when the city has not expanded at all, so when we see that people are moving here, we know that the Calgary homes will rise prices in accordance to the increasing demand.
Should you be concerned? We don't think so. This is a strong city with a resolve to recover from anything. You can start a conversation with us about any recent events by calling us on 587/316-5400. Send us an email on [email protected].