Buying a Home in Calgary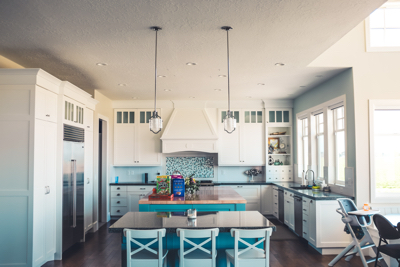 Have you ever walked through an open house and wondered, "Who would buy this?" Well, we have too. But it turns out that the market for Calgary homes for sale is extensive. People are looking for homes for a variety of reasons, and none of them are ever the same.
In fact, that's one of the reason that The Chamberlain Group doesn't focus on buying and selling homes. We focus on people. We find that if we can put people at the centre of our every move, the rest just falls into place. And if there's one thing we've learned from our years of experience in the Calgary real estate market, it's that people are all different.
Homes on the Calgary Market
As Calgary grows and expands, so do the home choices that people have when they come to buy a house. It doesn't matter the direction you turn, there's an opportunity in that vicinity. Looking for apartments in Calgary's northwest? There are some exciting developments we can show you. Want to find an acreage in Calgary's southwest? There are some amazing properties we can show you. As we start to get into what is on offer, even we get surprised sometimes by the reasons people buy homes.
Reasons People Buy a Home in Calgary
Maybe you can identify with one of these reasons. If we get a sense for why you want to buy, we can narrow our search to the properties that best suit your needs. Are any of these buyers you?
Just Listed Homes in Calgary
October 23, 2018
"I Need a Bigger Home"
Life tends to change. And so do your needs for a house. If you find that you are constantly stepping on the kids toys or failing to find some quiet space for yourself, it could be time to upgrade your home. We can recommend houses for sale in Calgary that not only have more square footage but other amenities as well. If your family is growing, you might appreciate a community with parks or close to great schools.
"I Need to Downsize"
The converse of the previous option is always true. Just as life expands, so does it shrink. Kids move away, larger homes become impractical, and many other reasons drive buyers to look for Calgary real estate in the southeast, southwest, or elsewhere in smaller options. If you feel like you could do with a smaller house, we can recommend some ideal apartments, modern condos, or even townhomes that don't feel cramped. Just because your house is smaller doesn't mean that you need to downgrade your life. Calgary has exceptional options in the smaller-sized properties.
"I'm Looking for a Good Rental Opportunity"
With Calgary's thriving job market and several renowned post-secondary schools in the city, the rental market is always a sound choice to buy a home. If that's what you need, let us guide your steps. Certain neighbourhoods are ideally set up for renters, temporary residents to the city. Most often, they need good proximity to their job or school, great transportation options, and a safe neighbourhood to live. Let us point out the houses on the market that attract the most attention so you get the best bang for your buck.
"I Need An Investment"
The majority of Canadians still believe that real estate is the best investment choice. Across all generations, people are looking to real estate to make smart choices with their money. Let us help you identify some of the booming communities, neighbourhoods where property prices are expected to rise higher than other areas of the city.
"I'm Looking for a Change of Pace"
Aren't we all? Calgarians are in a constant state of flow. People living in the suburbs flow towards the downtown core. People living within inner city communities flow towards neighbourhoods with more space. It's OK to need a change. We can help. Let us know what your ideal house looks like, and we can make it happen
"I Want a Better Neighbourhood"
Certain communities in Calgary favour one type of resident over another and we can help you here. Let us point out the communities that will meet your needs, whether it be more family-friendly environments, better school districts, or simply more room to grow. There is a perfect neighbourhood. We can move you there.
If those sound like where you're at right now, we'd love to chat. Give us a call at 587-316-5400 or on email, [email protected]. Let us help you find your perfect Calgary home.