An Honest Look at Calgary Home Prices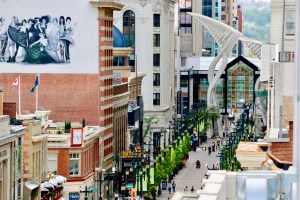 As we check the reports and keep an eye on the trends in Calgary home prices, we see a cautious growth market. Housing pricing is recovering for a devastating crash, and we're just now seeing the signs of better real estate pricing to come. Good news, right?
This is encouraging news, but it's also a challenge for us. In light of all this, how do we price a house? How can we put a figure on a home, taking into consideration the myriad of little factors that all go into that final figure?
It's something that we wrestle with on a daily basis, and this article should help clarify what we're doing behind the scenes. We go to a lot of effort to find that dollar figure that pleases both the buyer and the seller, arriving at a fair market value for your home.
What Affects House Prices in Calgary?
The Calgary market for real estate can be a topsy-turvy event. So much of what happens here depends on several factors outside of our control. But we can keep an eye on the news, on other markets, and the statistics from the city to get a sense of how Calgarians respond to house prices.
World events are a big factor. When oil markets come crashing down, as we've seen, we are going to experience a drop in the Calgary housing market. Although Calgary is attached at the hip to the oil and gas industry, we're affected by so much more in the world. Housing responds to factors like how the American dollar is doing against our own, how the federal banks have regulated the industry, and the lending rules that affect mortgages.
Employment rates also play a huge role and we keep an eye on those numbers. And that makes sense. If you can't get a job, you normally can't afford a home. We expect that when unemployment rates drop, the housing market responds like a balancing scale. City development is another factor but it affects prices on a local scale. If the city of Calgary wants to pour in money into municipal developments, much like they did in the East Village area, then we expect housing process to rise accordingly in the surrounding communities. That reach is limited though. City projects in a community like Carrington won't affect home prices across Calgary.
How Do We Price Your Home?
Now comes the magic that we do to arrive at that all-important number; pricing your home. But is it magic? Not really. We use a lot of what we talked about above to have a broad sense of what the market is telling us, but that's not all. Whether you are buying or selling, we put a lot more thought into what the fair market value for that home than you might realise.
House Amenities
We need to get a sense of what the house offers those who live there. This isn't just about the kitchen flooring or the colour of the bathroom walls. We look at the appliances, room layouts, proximity to major roads, nearby parks, yard size, repairs needed, and so much more. Our checklist is dozens of items long of amenities that we evaluate on the home. They all play a part in what the house price is so we take this part very seriously.
Neighbourhood House Sales
Calgary has over 180 communities, each of them very unique and different. People choose these communities based on where they work, the school districts, and proximity to amenities. These neighbourhoods also play a part in how the home is priced. We check out the demographics of the community. We look at all the housing options in the neighbourhood such as single-family homes, condos, apartments, and duplexes.
Experience in Calgary Real Estate
Much of that housing data is available to the public. Our years of experience and extensive knowledge of the Calgary market allow us to interpret the data, make an informed decision, and determine the best value for your home. We have helped many Calgarians buy and sell their home in this market. We understand Calgary home prices. We love the feeling of finding someone that perfect house. Having someone on your side with that experience and knowledge is invaluable.
If you want to learn more about buying or selling your home, contact us at 587-316-5400 or by email at [email protected].