Calgary Condo Prices... Here's What You Need To Know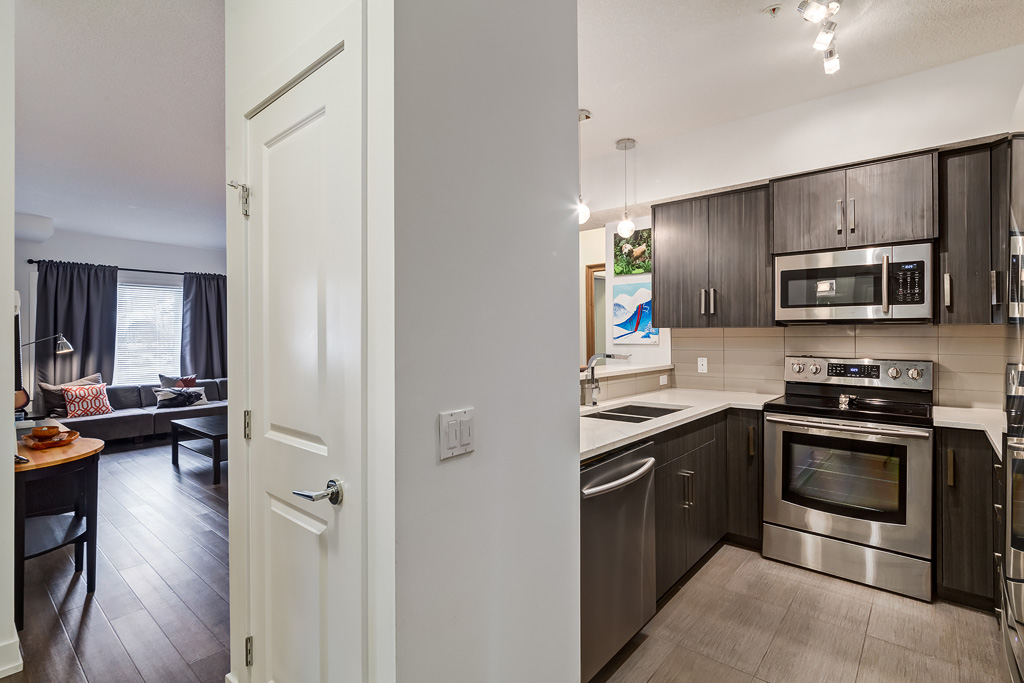 Whether you're looking to just enter the housing market for the first time, or you'd like to downgrade into a smaller place, a condo is your best bet. Calgary condo prices can be a confusing or misleading figure, but it's not too hard to determine what you should be looking for and how to interpret the prices you find.
The Chamberlain Group have decades of combined experience in getting Calgarians into the condos of their dreams. We have the know how and the expertise so let us guide you along the way.
Examining the Multi-Family Housing Market in Calgary
Condominiums are becoming one of the most popular choices for communities to build. It's a convenient way to house several dozen families in one building. Often condos come with available parking underground, exclusive access to amenities, and a set cost for renters. Developers love to include modern, luxurious condos into their communities to attract both the new home buyer as well as accommodating those looking for smaller housing. And remember, just because it's smaller does NOT mean that it has to be unappealing. Condos these days come with all the modern conveniences and then some.
Calgary's condo prices have been a dramatic roller coaster ride for the past 10 years, with some claiming that the market is oversaturated, while others demanding for more choices in older communities. Let's look at what else you need to understand about the condo market around the city.
Newest Condo Listings
November 17, 2018
Condominiums for Sale Calgary South West (SW)
The Southwest of Calgary is widely known as a popular destination for families. Its proximity to Fish Creek Park as well as notable schools give it a prestigious name in the city. And that prestige is the same for the condos available here.
Take a community like Evergreen, for example. It's one of the largest communities, not just in the Southwest, but also the whole city. It has wonderful condominium complexes, especially along the Fish Creek ridge. Picture yourself in a modern complex with immediate access to one of the best parks in the city.
Or, you could find good condo prices in Calgary in a community like Altadore. It has the benefit of being close to the downtown area with great shopping right near it. Altadore is a changing community with new developments popping up every month. Look for high-quality, luxury condos in this neighbourhood.
Condos for Sale Calgary North West (NW)
As people move to Calgary, they tend to look in the Northwest as one of their first destinations. It has great roads to get around, access to Nose Hill Park, and public transportation is easy along the C-train line.
A community like Brentwood is popular for those looking at condos. The community has its own C-train station along with its own shopping mall as well. Close access to both downtown and the University of Calgary appeal to several demographics of inhabitants. Brentwood offers affordable condo living that suits those staying in the city temporarily while they study at the University.
Royal Oak offers new condo complexes in a thriving recently-built neighbourhood. Along one of Calgary's busiest highways, Royal Oak condos have the benefit of great access around the city at an affordable price. It's just minutes away from the downtown core but feels removed enough to comfortably raise a family.
Condos for Sale Calgary South East (SE)
In the Southeast, we find plenty of opportunities for the first-time home buyer. The communities here cater to young families as well as established couples. Private lakes and parks abound throughout this quadrant.
A community like Mahogany has a private lake for its residents. Condo owners can enjoy affordable entry to this private lifestyle through the options they have in complexes. New options are being built as we speak and offer exciting opportunities for home buyers, both young and old, to find a home here.
Other neighbourhoods like Lake Bonavista have an established feel with access the first private lake in Calgary, great schooling districts, and excellent shopping. Condo owners have their pick of outdoor living options as well with doorstep access to the provincial park. It's more than a community, it feels like coming home.
Divided co-ownership Homes

If any of these options interest you, or you'd like to hear more about condos in Calgary, contact the team at The Chamberlain Group at 587-316-5400 or on email at [email protected].