Calgary Apartments for Sale Now in Greater Demand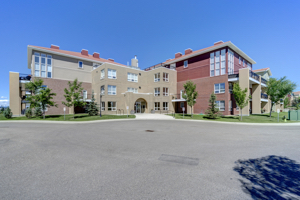 After 15+ years in real estate, you get to see some shifts and changes in the Calgary housing market. The trends here can be swayed from just about anything, from job securities, oil prices, weather, and the prospects of the future. But as Calgary continues to build and grow, there is a renewed interest in apartments for sale. Calgary was just recently named the top liveable city in Canada, an honour that usually fell to other cities like Vancouver. This tells us that Calgary is attracting more permanent migrants every year, both from Canada and around the world.
But why apartments? Why is it that we see an uptick in the apartment listings on the Calgary real estate pages? I mean, it's not just apartments that we see the increased interest There are also townhomes, villas, and duplexes that have risen in popularity. Let's see how apartments in Calgary have affected the way we all live in this city.
View all Calgary Apartments for Sale
October 17, 2019
Finding Apartments in Calgary
It used to be that when you thought about apartments, you would think about the downtown core, right? Sure, there are a good number of apartments in the city centre, but that's no longer the sole location. In just about every neighborhood and community across this city, you'll find a version of apartment buildings. If you want to find one of those housing options, do you have to be downtown? Not any more.
New apartment buildings have popped up in unlikely locations around the city. Take the new units in Brentwood near the University of Calgary or the London at Heritage towers in Haysboro. 15 years ago, there wouldn't have been a market to sustain these constructions, but the demand for Calgary apartments for sale has resulted in examples like popping up everywhere.
Calgary Downtown Apartments
Just as in every big city around the world, if you want to live in the downtown core, you're going to have to find an apartment. Space is always at a premium, and apartments provide plentiful housing for the massive demand to live close to business. In communities like Chinatown, East Village, or Sunalta, the primary choice is an apartment. There are a number of excellent options, many of them with premium services and amenities available. You get access to underground parking (a major perk for living in the city), a private laundry room, possibly pool or gym equipment, and access to the +15 walking system of Calgary. That comes in handy on those cold winter mornings when you don't feel like going outdoors.
And as more people move to Calgary at an average rate of 12,000 newcomers per year, more people are seeking Calgary homes close to where they work.
Student Apartments in Calgary
Calgary has several exceptional schools located around the city, many of them offering world-class education and training, accepting students from all over the world.
For example, look at the University of Calgary. Every year, over 30,000 students are enrolled in classes on a campus that is larger in size than the downtown core. That is spread out over multiple buildings and faculties across a wide spectrum of fields and courses. That puts an immense pressure on the surrounding communities to house all the incoming students from around the city, country, and international locations.
Or how about Mount Royal University in Calgary's southwest? It has around 10,000 students in the Lincoln Park community, another logistic demand of more housing than is currently available. SAIT has close to 15,000 students enrolled every year, again all of these students looking for places to stay that is close to class.
Is it any wonder we see a massive spike in searches for Calgary apartments for sale in August and September? Thousands upon thousands of new visitors to this city are looking for affordable housing options close to where they will be for the next 2, 3, or possibly 4 years. Apartments offer relief to that pressing, evergreen demand.
Affordable Community Apartments
But the most surprising option that continually catches people off guard is that most new communities around the city offer apartment living as well. You can easily find new apartments for sale in Calgary's outermost communities. This is an affordable way to get into new community builds, an easier option for those who aren't yet ready for (or don't need) a full-sized house.
You can find amazing apartments all over the city. If you're looking for something special, give us a call on 587-316-5400 or drop us an email at [email protected]. Let us help you move in fast.