Interest Rates Unchanged | Bank of Canada and NAFTA
Posted by Jared Chamberlain on Monday, September 17, 2018 at 5:23 PM
By Jared Chamberlain / September 17, 2018
Comment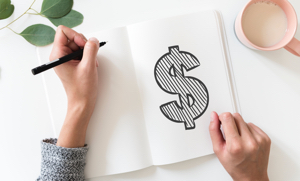 In spite of many signs pointing toward an increase in the interest rates, the Bank of Canada recently made their announcement that they would not be continuing to bump up rates as previously predicted. Why? Because of what's happening south of the border with the NAFTA negotiations.
The key interest rate of 1.5% is untouched and said to remain that way until late October this year when the next announcement is to be given.
What's going on with NAFTA that has the bank officials nervously conservative even though Canada's growth factors are climbing? For starters, no one is really certain what the outcome will look like.
Canadian and American negotiators resumed their talks this past week in Washington, a good sign that there is a progression in the reorganization of the North American Free Trade Agreement. But both sides of the discussion still have demands that have not been satisfied. The Americans have a key issue with the Canadian dairy market, demanding that it be opened up in the deal. Canadians refuse and adamantly demand to have a strict clause that requires an independent dispute settlement system. And while these issues go back and forth, the Bank of Canada is silently watching to see the outcome.
Yes, the economy is growing, says the bank officials. Yes, the consumer price index, a good indicator on the health of the economy, was bumped at 3 points this summer. The economic growth was also higher than expected. Officials agree that signs are good, but with a possible trade fallout, it seems the bank of waiting to see which side gives first, and who wins out.
It's possible that with tariffs on steel and aluminum, as proposed by President Trump, as well significant impacts to the auto industry, that Canada's economy could suffer as a result. In a recent interview, PM Trudeau claimed that "No NAFTA deal was better than a bad NAFTA deal."
This makes the bank boys nervous, but if all things remain as they are, we should see the expected interest rate hike in the October announcement. The bank points out that business investments are strong, that the housing market is more stable, and that debt levels are falling.
"Barring a major shock, an October hike looks like a pretty safe bet" claims TD Bank economist Brian DePratto. In fact, when trade negotiations cease, we could see the bank playing catch-up with interest rates, climbing faster to the 2% target that the bank is aiming for.
1.5% is not 2% and there are a lot of unknowns in the near future before we see that the expected rate become a reality. But despite the trade talks, Canada's growth will prompt the banks to respond sooner than later.
"We will continue to take a gradual approach guided by incoming data" says the bank in their typical bland bank-speak. The bank has historically been steadily increasing rates to compensate for Canada's recovery from recession. Since this time last year, there have been four rate increases. This could turn out to be nothing more than a bump in the road in Canada's climb to recovery.
In future, the Bank of Canada claims that a 3% interest rate will match the economy's growth markers, creating a neutral rate that neither slows nor accelerates business in Canada. But until NAFTA negotiations cease, we have a murky picture of the future.