Calgary Housing Data Dump | Mid-2018
Posted by Jared Chamberlain on Friday, August 17, 2018 at 1:36 PM
By Jared Chamberlain / August 17, 2018
Comment
Mid-2018 Market Data Dump: Recoveries, Growths and Predictions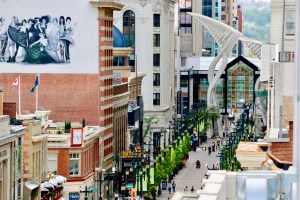 It's midway through the year already. Can you believe it? It won't be long before Christmas decorations will start appearing in stores. And that's for Christmas 2019.
Let's have a look at how the Calgary real estate market has performed this year and what we can expect in the near future.
The big factors pressing on the market are strict lending regulations, higher interest rates, and a slower-than-expected recovery. That, in turn, reflects in sales figures. They just aren't as high as originally anticipated.
Ann-Marie Lurie, the chief economist of the CREB® weighs in on this trend.
"Easing sales combined with rising inventories have pushed the market into an oversupply situation for all products, affecting pricing for all products, which include detached, semi-detached and row, and apartments."
So, what's next? Across the entire city, we expect to see prices roll back by about 1% in housing, while apartments should show a 2.5% decrease. That seems to be the normal affectation on housing prices when the economy isn't performing as it should.
Lurie commented on this trend as well, noting that the prices weren't really expected to improve all that much, but the greater decline is due to the difference between an excessive supply compared to a slowing demand.
But let the doom and gloom stop here, because the second half of 2018 is expected to pick up. Recovery will accelerate, and the declines we see across the housing market in Calgary will slow down to expected rates. Not enough to offset the beginning of the year, but it's a start.
Let's talk specifics here. Sales in the city are expected to hover around 17,000 units, a nearly 10% decline from the forecasts made late 2017. That will result in an increase in listings, a further discrepancy in the supply/demand chain. The second half of the year will ease that balance, reducing inventory numbers to a manageable rate. This isn't a full recovery to what we would want, but it's heading in the right direction.
CREB® president Tom Westcott weighs in on the forecasts. "Patience is required during periods of recovery"
He goes on to say, "A solid pricing strategy will make a sellers' home more attractive. The same kind of strategic thinking is true for buyers who need to consider local market trends...to make an informed purchase decision."
Now for the big question on all our minds;
Why?
As Paul Harvey would say, "and now, the rest of the story". We can make some speculations here. Higher rates to lenders and tighter regulations have restricted first-time buyers from entering the market. This, in turn, pulls down the existing homeowners from upgrading their housing situations. It's a "trickle-up" effect that impacts us all.
We're just not back to pre-recession levels yet. Recovery is what's happening, but maybe not as fast as we would ideally like. Jobs have grown, but not in the areas we would expect. And as always, Albertans are slow to show their trust in the sectors that collapsed in the past. Could this negatively impact the second half of the year? Possibly, but that trust is slowly creeping back into the Calgary real estate market.
Let's hope that trend continues in the right direction over the next 6 months.
What do you think of the market and what could be in the second half of 2018? Comment Below!