Calgary Council Agrees to 14 New Communities
Posted by Jared Chamberlain on Friday, September 14, 2018 at 8:01 AM
By Jared Chamberlain / September 14, 2018
Comment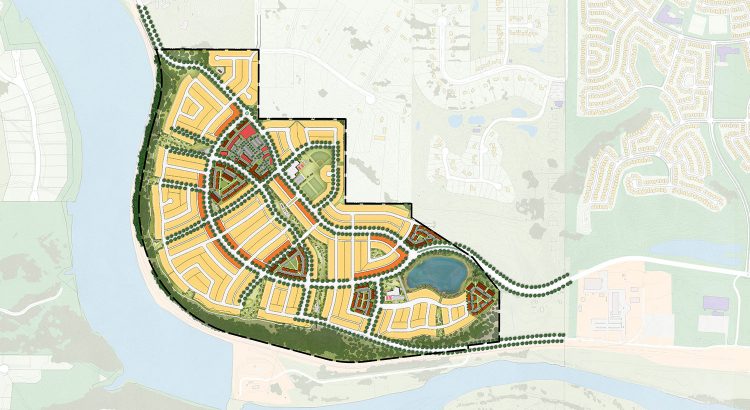 Just before a well-deserved summer break, Calgary city council made the approval official for 14 new communities around the perimeter of the city. Over the course of 10 years, the city has approved the development to begin in a bid to curb the housing crisis Calgary will face should its growth continue expanding.
Calgary's latest housing decision means an increase of 27,000 new constructions, two-thirds of which are single-family homes. Originally, the council had been discussing the approval of just 11 communities, but 3 additional communities were proposed and approved. This also means tens of thousands of jobs in the next decade or two.
Of the 14 new Calgary communities, over half of them are due to be constructed in the north of the city with the rest surrounding existing communities in the southwest and southeast. A concentration of developing Calgary's north will continue to push outward toward Airdrie and Balzac.
Mayor Naheed Nenshi spoke about the deliberation process and the ramifications it has for every Calgarian.
"We want to make sure those are thoughtful and efficient investments. [It determines}where we put fire halls, where we put bus routes, how we build roads. It also is really helpful for the developers, even though they argue with us sometimes, for us to get it right"
These areas are mainly suburban developments, but the land has been set aside for commercial and industrial usage.
Some council members were not as thrilled with these recent additions. Cn. Druh Farrell was one of the dissenting voices, stating that "the very members of the council that added communities that we may or may not be able to afford".
Farrell also states that its ultimately the taxpayers who will bear the cost of these additional communities, eroding the essential service's budget that Calgary lays out every year.
Calgary's move could be seen as a way to counteract what other Canadian cities are seeing with inflated property values such as in Vancouver or Toronto. The additional property developments will ease the burden and supply the rising demand for new housing.
This approval will impact Calgary for the next few decades. It's not a hastily made decision for fear that it handcuffs the city into certain patterns. Whatever the issue, Calgary's strong growth has been assured for the foreseeable future with these 14 new communities.