Airdrie Real Estate Has Many Benefits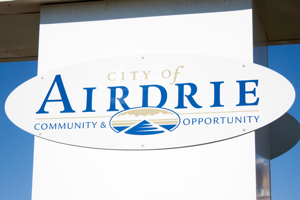 Oh sure, living in Calgary has it upsides, but is that all there is? It turns out that a popular move for many Calgarians is to move, well, outside of Calgary. Airdrie real estate is becoming a hot market for city dwellers who want a taste of living outside the city. So what is it that draws people again and again to this small city? Let's take a look.
The Appeal of Airdrie Living
Airdrie is what's known as a bedroom community, or a small area that has no main industries as its centre. Usually, people live in bedroom communities and travel to a larger city nearby for work and amenities. In this case, people are living in Airdrie because it's so conveniently close to the city of Calgary while providing an element of distance from the hustle and bustle of the big city.
So what is it that draws people outside of the city limits? And it's not just this city that welcomes Calgarians. Homes for sale in Okotoks is another climbing market for that sees many Calgarians buying outside the southern city limits. It turns out that Calgary housing can't compare to what you can find in these smaller communities like Priddis Greens or Chestermere homes for sale.
Airdrie Homes for Sale
October 22, 2019
Affordable Real Estate
As the city of Calgary grows, prices are driven up. The cost of buying a home in Calgary can get costly , especially as you move closer to the centre of the city. Rising downtown real estate prices push people away and into more commuter towns. Airdrie is one example of this. As transportation gets easier, the appeal of paying less money to get more house starts to make sense. Sure, there are transportation costs, not the least of which is time. But if you are comfortable with the slightly increased time to get to the city as well as paying more in gas, you'll be happy you made the move. And the Deerfoot traffic into and out of the city is relatively mild either way.
Your Choice of Schools
Buying into Airdrie real estate allows you to enjoy some of the best schools in the area. If you lived in the city, you'd have to fiercely compete to have a chance to get into good schools. You'd have to live in the right neighbourhood, which might undo the money saving plans you originally had.
But living in Airdrie allows you to enjoy unfettered access to the schools of the city. Airdrie schools have great rankings, especially compared to other schools in the province. For example, St Martin de Porres High School ranks within the top 50 high schools in Alberta and consistently gets good grades for students attending here.
Closer Community
Living in Airdrie does have its benefits that might be harder to locate in Calgary. There is a distinct community feel to living here. When you arrive home, you tend to know the people living next to you. You have good connections with other families in the area. People tend to live in their homes for longer than 7 years, building strong and lasting relationships. The city itself holds several events throughout the year to attract people to connect. Events like the yearly Airdrie Festival of Lights in December help foster a healthy community atmosphere lost in big city living.
Available Amenities
Although other commuter towns might not be accommodating to people's needs, Airdrie has enough to offer that it never feels like you're missing out. There is world class shopping right here in this city. Other cities like Okotoks offer amenities that appeal to even city dwellers who often travel to the outlying communities for less crowded shopping. Airdrie has all the major brands and labels you'd need, avoiding unnecessary trips into Calgary. Of course, CrossIron Mills, a sprawling shopping complex is just a few minutes South along Highway 2.
Small Town Comforts
As people become interested in Airdrie real estate, we see a common trend; living in a small town is great. That's what people tell us. Once they adjust to a slower pace of life, they tend to truly enjoy the comforts of small-town living, it's appeal, its charm that can't be found in a large city neighbourhood. This is what makes the city of Airdrie so great, and why it continues to grow at a pace that leaves other small cities in its wake.
If you're interested in Airdrie homes for sale, give us a call on 587-316-5400 or you can drop an email at [email protected]. Let us talk to you today about your next dream home in Airdrie.