Edgemont Real Estate in Calgary

Edgemont is a large, residential community with rolling hills, lots of space, and a fiercely strong community pride. Edgemont real estate is elevated above the rest of Calgary, sitting on one of the highest elevations within the city limits. Its commanding view of the entire city makes the homes in Edgemont a worthy purchase. It's an extremely large community with lots of room for families to raise children. The community of Edgemont is among the foremost requested property searches in all of Calgary, and especially in the northwest. The views of the city skyline and the mountains to the west are typical of the perfect Calgary community. More info Edgemont Real Estate

What is Your Edgemont Real Estate Worth?
Real Estate Edgemont Calgary
Edgemont is a large community, housing over 16,000 of Calgary's residents. These 16,000 residents are made up of 85% single-family homes, and smaller proportions in the apartments and townhomes in the community. The median income is over $110,000, well over the city average for a household income. The majority of the population are well educated with a large number of families with children at home. It's a welcoming neighbourhood as well with 41% immigrants making Edgemont their home. It's heavily skewed with families with young children, a friendly and safe neighbourhood that promotes community and mutual care.
Edgemont Real Estate Geography
Total Area 6 km2 (2 sq mi)
Elevation 1,195 m (3,921 ft)
lat log. 51°07'31 N 114°09'02 W
Total Population 2015 15,986
Average Income 2015 $88,442
The community sprawls over 6.6 square kilometres, with large plots of land and dozens of small green spaces interspersed between the houses. It's dominated by several large parks in the middle of the community and steep ravines al throughout the neighbourhood. The suburb borders John Laurie Blvd, Country Hills Blvd, and Sarcee Trail. It is close to the Calgary ring road, Stoney Trail, due to be a completed ring road by late 2021. Edgemont residents can get to anywhere in the city with ease using these major routes.
The Edgemont Community Association has a neighbourhood-wide commitment to providing the best in resources and programs for its residents. The community benefits from its sports programs of soccer and hockey. There are art classes, fitness programs, dance academies, and even some adult education programs. They also put out a magazine that highlights some of the upcoming events that the association is offering to Edgemont.
Edgemont Calgary Schools
Living in Edgemont places children under an excellent school district with several options just minutes away. This includes Edgemont School, a Kindergarten to Grade 5 elementary with a solid reputation for excellent teachers and healthy academic results. Tom Baines Junior High is also located in Edgemont. In the Catholic system, Mother Mary Greene Elementary has children from K-6 in their classrooms. Mother Mary Greene is currently ranked in the top 100 schools in Alberta, reaching 76th in the list, a new benchmark for the school's academic program.
---
---
Most high school students attend either Robert Thirsk High School in Arbour Lake or Sir Winston Churchill Senior High in Brentwood. These schools are just one community away from Edgemont and represent excellent educational options for the children. Sir Winston Churchill puts a high priority on academic excellence, pushing their students to enroll in the International Baccalaureate program. This world standard IB program gives the students an edge when entering tertiary education after graduation.
Search Real Estate Edgemont Calgary

With so many amenities close at hand, Edgemont real estate is perfectly situated for growth and asset appreciation. Among these include the large Nose Hill Park that borders Edgemont to the East. There are dozens of trails and paths throughout the park for residents to bike and walk. These trails make it easy to access the grasslands of Alberta within the city limits. It's one of the largest urban parks in all of North America, just slightly smaller in size than Fish Creek Park in Calgary's south.
The Country Hills Village Shopping centre, at the corners of Sarcee Trail and Country Hills Blvd, provide dozens of shopping choices for the residents. A large supermarket services the communities in the area while smaller shops and professional services can be found here as well. Smaller shopping outlets are sparsely located throughout the community, such as a World Health Gym, a Pharmacy, several eating options, and an Arts Studio.
Edgemont Wetland Park contains several popular attractions for families to enjoy. There are tennis courts, picnic tables, hiking trails, fitness equipment, gazebos, a playground, and basketball courts to enjoy. Year round, this is a popular park that sees many residents communing with each.
Foothills Alliance Church is located on the north side of Edgemont and has a weekly attendance of about 1500 people. It's one of the larger churches in Calgary.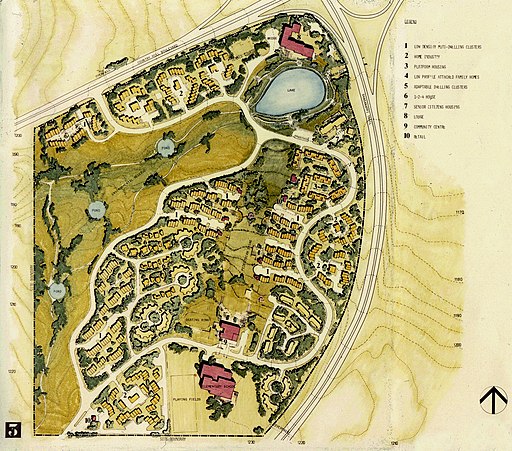 If you would like more information about Edgemont Real Estate please contact our team at (587) 316-5400